Inspired by the rich graphic elements of the pre-Hispanic colonial era in Mexico's collective memory, the design of the new jersey blends in with the country's cultural symbols:
Malinalli: a blooming fairy grass, it can reach the heavens and the nine seclusions;

Caracol: wind and spirit, representing the first and last breath of life.
The conch is associated with the Lord of Dawn (Tlahuizcalpantecuhtli) and represents a new day.
In December, the conch is again associated with Xólotl, who represents dusk and leads to death.
They are all closely related to Quetzalcóatl;
Voluta: a living symbol representing truth, poetry and song;
Bastón: a symbol of supreme power, and also an instrument of Quetzalcóatl;
Fuego Nuevo: Rubbing the sacred wood, which creates flames, it also represents a full Aztec calendar cycle (52 years).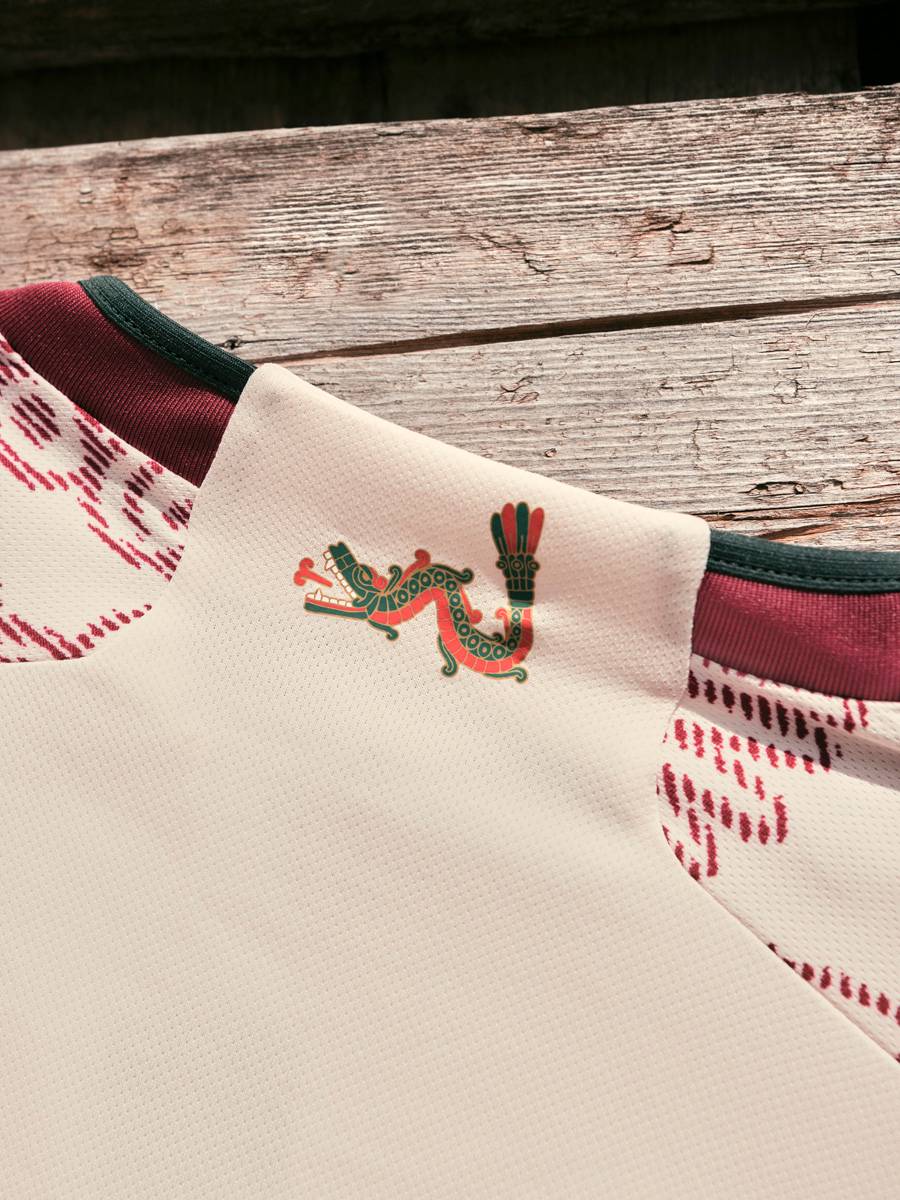 These patterns on the away jersey showcase the history, roots and culture of the country Mexico, bringing knowledge and power to the Qatar arena, not just a jersey, but a piece of armor full of magic, power and poetry.